We've had a fantastic, hot summer this year, cooling down with a drink of water whenever needed.
So when I look at Bo Qiu's photo feature of water shortages in Inner Mongolia it is a strong reminder that easy access to clean water is not a given for everyone.
An investigative report by our colleagues in East Asia - Thirsty Coal 2 - exposes how the Chinese state-run coal company Shenhua has been overexploiting water resources and illegally discharging toxic wastewater for 10 years.
Chinese photographer Bo Qiu documents the ecological damage and social unrest caused by Shenhua's coal-to-liquid project in the Ordos grasslands. His photos show dying trees, farmers who feel the impact of reduced water supplies as well as local protesters and the Shenhua Coal-to-Liquid Demonstration Project site. The coal-to liquid technology is a highly water intensive process that produces liquid fuel from coal.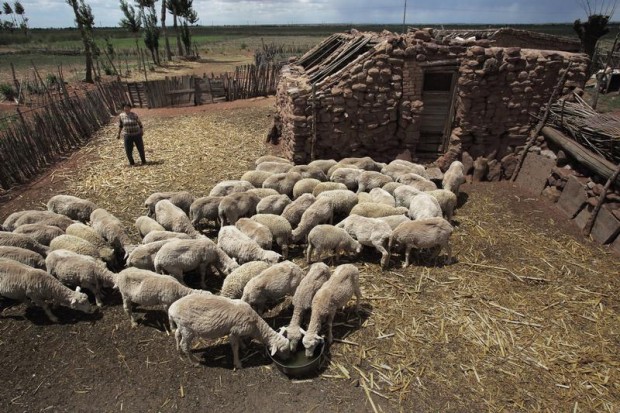 The decrease in groundwater levels has caused the grasslands to retreat and many herders say that the number of sheep they can raise is diminishing fast. Wushen Township, Ordos, Inner Mongolia.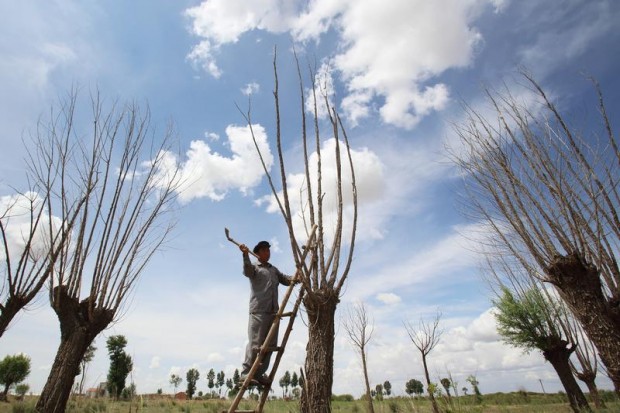 Over 1,000 trees have died due to lack of groundwater in the area surrounding Jinzis home, a local farmer. Haolebaoji, Ordos, Inner Mongolia.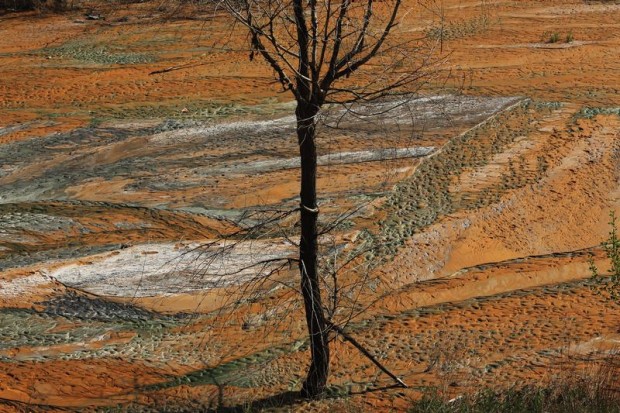 Hundreds of trees along this stream have died due to the illegally dumped concentrated industrial wastewater by Shenhua Coal to Liquid and Chemical Project.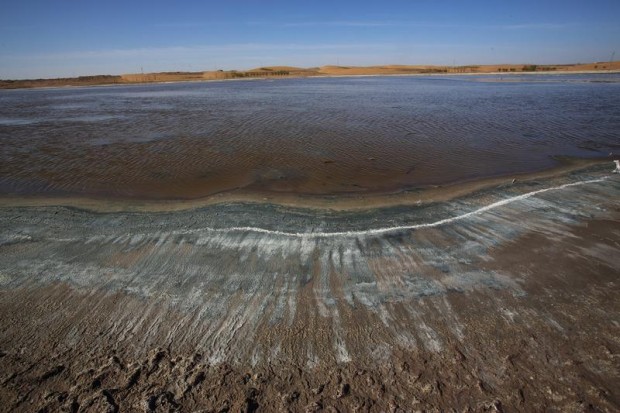 The Subeinaoer Lake is surrounded by many 300m wells, extracting such large quantities of water that the lake's water level is regularly less than half meter. The lake has been completely dry during autumn for the past three years. Wushen County, Ordos, Inner Mongolia.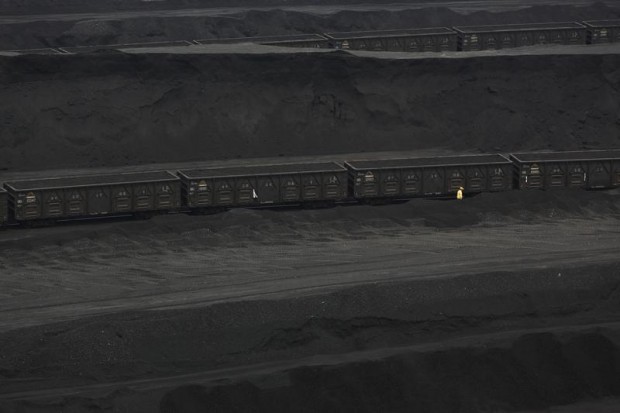 Coal trains in Ordos, Inner Mongolia.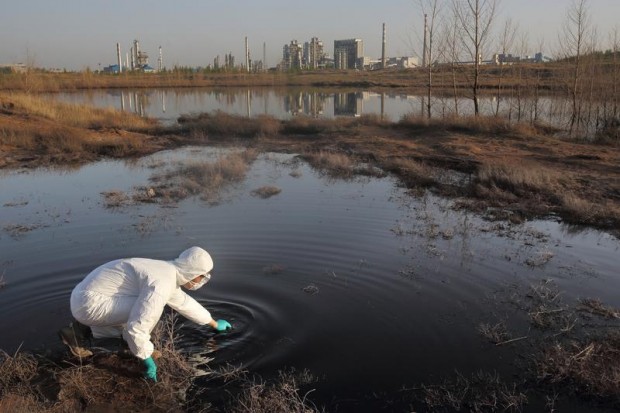 A Greenpeace investigator takes samples of waste water discharged by the Shenhua Coal-to-Liquid Project into a sand bank where it is left to seep into the ground and evaporate.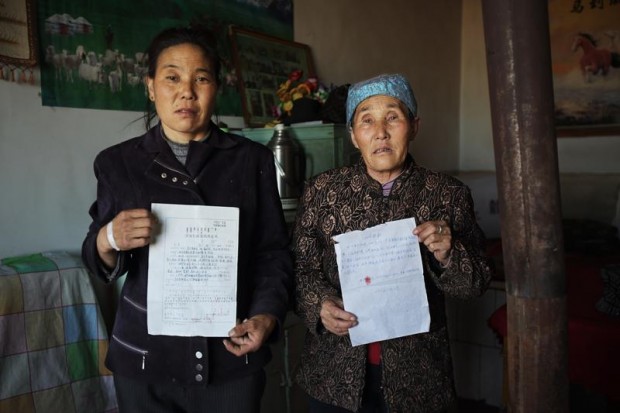 Wuzhu Yunle has been arrested three times for protesting against water resources exploitation by the Shenhua Coal-to-Liquid and Chemical project. Despite protests by her and other local people, Shenhua has kept extracting groundwater at a shocking scale from the Ordos grasslands.