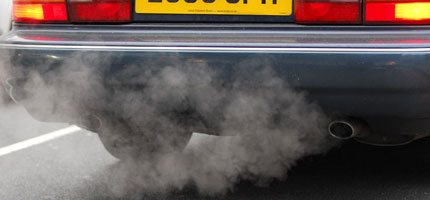 We could be witnessing a seismic and very exciting shift in how UK and EU policies on biofuels are being perceived in official circles. Both the EU Environment Commissioner and Defra's own chief scientist today went on record to say that current plans to vastly increase the amount of fuels such as bioethanol and biodiesel might need to be reconsidered.
From this April, all EU states will need to source 2.5 per cent of their transport fuel from plants, rising to 5 per cent in 2010. In the UK, this is enshrined in the Renewable Transport Fuels Obligation (RTFO) and the government readily admits this sets no criteria for ensuring biofuels come from well-managed sources which don't tear up rainforests or exploit the local population. As we've been saying for some time, this is not a good idea.
Yet some very senior people are now 'fessing up and saying they were far too hasty in setting biofuel targets. All the action happened on this morning's Today programme on BBC Radio 4 (you can listen again for the next seven days) where Stavros Dimas admitted that enthusiasm for biofuels amongst EU officials was reducing in the wake of mounting evidence that their environmental benefits have been grossly exaggerated.
Dimas said that it would be better to miss the EU biofuel target than reach it without a proper set of criteria, and claimed deforestation as a result of biofuel farming wouldn't happen when those criteria were in place. The trouble is, we don't know what those criteria are and they won't be published until next week. Meanwhile, producers and retailers are already gearing up to comply with the biofuel target from the beginning of April.
Following Dimas was Bob Watson, chief scientist at Defra, who made no bones about the fact that, in many cases, "using food for energy in many cases is flawed" and that any biofuels have to be sustainable.
"We should not use biofuels if indeed it leads to other environmental and social problems," he said, which is in stark contrast to the government's current position that we should press ahead with biofuel targets, even though full and proper safeguards will take some time to develop. "It's absolutely ridiculous to have a policy that causes further problems," Watson added.
On top of these surprising validations for our arguments, the Royal Society has also released a report confirming what we already know: that as things stand biofuels are unlikely to deliver the emissions reductions they're supposed to and could even make climate change a whole lot worse.
Now the cat is really among the pigeons, it will be fascinating to see what happens next. As mentioned above, the EU is due to announce targets for renewable energy including biofuels next Wednesday, along with the environmental and social criteria Dimas was so insistent would solve the problem. But without really solid standards (which also tackle how food production is being squeezed out and displaced by the expansion of biofuel plantations) the EU target and the RTFO are effectively redundant.