Our beach clean began with a 2 hour drive up the most amazing coastline from Fionnphort to Ulva on the Isle of Mull (having stopped by Beluga II in Tobermory) to meet up with 3 very small local primary schools.
Cath and Janey from Marine Conservation Society arrived just after us, having had the same problems finding this quite beautiful and remote beach, only to find the school kids hard at work - getting stuck in to clearing up the seriously large amount of plastic waste.
Ulva Primary School were hosting the event and after gathering everyone together and addressing the important safety issues, the surveying and cleaning started along the pre designated search area. Pretty soon the boxes of qualified and quantified waste were being taken up the beach for compiling and basic analyses.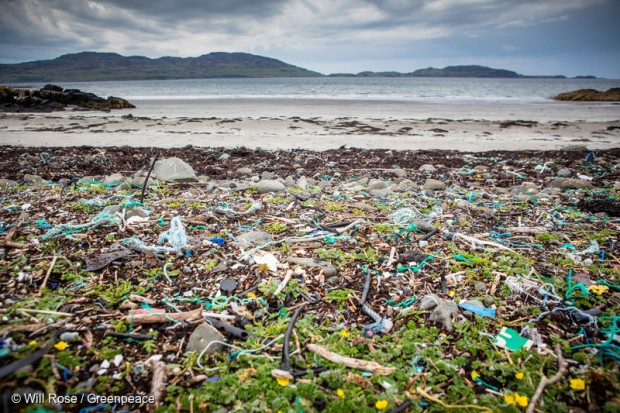 What made the day for me was the enthusiasm of all the children and how difficult it was to get them to stop after we had ran out of time and allotted area. They simply wanted to hoover the whole place up and leave it as clean as they possibly could. We need these kids on beaches all across the UK - they were unstoppable.
After we had properly packaged the waste up for collection by the the local council, we made our way to Ulva Primary school house where we gave a talk about who we were and why we were so happy to be involved in the clean up of a local beach.
Despite the sheer beauty and majesty of these islands, it's hard not to get worried about the increase in visible waste along the shore lines. What's happening on the micro scale on and below the surface of the sea with the slow degrading of plastic is even more disturbing.
The Beluga crew, supported by the beach surveying land team, are continuing their tour to document and expose plastic pollution. Find out more here.