OfficeSuite Help
OfficeSuite brings powerful desktop-grade editing capabilities in an application that's specifically optimized for Android phones and tablets. It allows you to perform a wide range of changes to office files including documents, spreadsheets, PDFs, and more.
This help documentation will highlight OfficeSuite's functionality and controls, and give you a complete picture of the entire range of OfficeSuite's capabilities.
To learn about the specific OfficeSuite modules and functions, choose from a topic below:
Navigating between the various menus and functions in OfficeSuite is done in several ways, the main one being through the Navigation menu accessed from the

icon at the top left of the screen, both on phones and tablets (the main functions available in the Navigation menu are detailed below). Another way to quickly access some of the main options is at the bottom of the screen, there you'll find quick-access buttons for

MobiSystems Drive,

Home, as well as the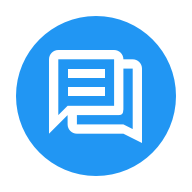 Chats feature. Lastly, the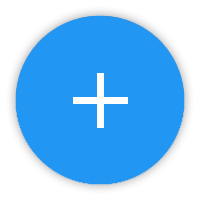 Create icon at the bottom right side of the page opens an animated speed dial, allowing you to swiftly create or scan documents.
The Navigation menu can be accessed from anywhere in OfficeSuite, and contains the following options:
Sign in allows you to access OfficeSuite using a Facebook, Google, or custom email account. Signing in currently allows you to sync app settings and recent file lists (for cloud accounts only) between all of your devices.
Add-ons houses additional downloadable apps and features available with OfficeSuite Premium.
MobiSystems Drive is OfficeSuite's built-in cloud storage service, which allows you to access your files wherever you have OfficeSuite installed.
Home will send you to OfficeSuite's Home page.
Chats allows you to Chat with people in your contact list.
Create document allows you to create a wide range of document types from both blank and preloaded templates:

| | |
| --- | --- |
| | Convert to PDF allows you to select any compatible document through the Open document interface, and instantly convert it to a PDF file at a specified location. |
| | Fill and sign opens any compatible PDF file for quick signature and certification operations (where applicable). Go here for more on the PDF security options available in OfficeSuite. |
| | You can create new Word, Excel, and PowerPoint files either as a blank document from their respective Blank icons, or by selecting from the wide range of included templates. The color-coded More buttons will reveal additional templates for each file type. |

Open allows you to access documents from wide range of local and remote locations:

| | |
| --- | --- |
| | MobiSystems Drive provides access to OfficeSuite's built-in cloud storage service, where you can access your files wherever you have OfficeSuite installed. |

Add a cloud account lets you add an unlimited number of cloud storage accounts accessible by OfficeSuite. Added cloud accounts will display as separate entries in the Open interface. Currently supported Clouds include:

| | |
| --- | --- |
| | Amazon Cloud Drive |
| | Box |
| | Dropbox |
| | Google Drive |
| | OneDrive |

| | |
| --- | --- |
| | FTP allows OfficeSuite to connect to a File Transfer Protocol server, and access or edit the contained files and folders directly. To add a server, tap on Add in the upper right. You can then specify the server address and connection settings, among others. (Note that you must have appropriate access rights in order to modify FTP server contents.) |
| | Local network lets you add network locations that are on the same wireless network as your Android device. This includes Windows/Linux file shares, NAS devices, DLNA-capable devices, and more. The Scan button will display a list of visible network locations, while Add allows you to specify a custom network location. |
| | Downloads provides quick access to your default Android download directory. |

Messages is where you'll find information on the latest OfficeSuite updates, offers, shared files, and much more.
Help and Feedback provides essential help and support information on OfficeSuite:

Customer support – Directly connects you to the MobiSystems support department.
Help – Opens this help documentation.
Rate on Google Play – Takes you to the official Google Play page, where you can rate and leave feedback on OfficeSuite.
Invite friends – Share OfficeSuite with your friends and coworkers.
Join our beta testing group – Allows you to access versions of OfficeSuite. Please note that beta versions of OfficeSuite are still in development, and could have potentially serious bugs and issues.
About – Displays the software version, as well as open source libraries used, the MobiSystems privacy policy, and license agreements.

Settings provides personalization options for OfficeSuite:

My documents folder – Here you can change the location of the My documents folder in the Open menu.
Join Presentation – Allows you to join a PowerPoint presentation that is being cast from another Android device running OfficeSuite. To connect, simply enter in the code that is displayed on the casting device. Presentations can be cast from the Presentation Editor.
Integrate with File Commander – Provides you with an enhanced file picker and advanced search options.
Register to download files – Allows OfficeSuite to automatically open compatible files. When disabled, your browser will do this instead.
External fonts folder – Specifies the directory from which you can add custom fonts into OfficeSuite (OfficeSuite Premium only).
Scan for external fonts – Refreshes the external fonts folder for new or updated fonts (OfficeSuite Premium only).
Spell check settings – Opens the settings menu of OfficeSuite's integrated spellchecker. The first option there is Use contacts (available for Android 6 and higher) which lets the spellchecker use entries from your contacts, Spelling tools allows you to select dictionaries to download and install locally, while Edit user dictionary is where you can manage personal entries to the spellchecker's dictionary. Lastly, Spellcheck in background will underline misspelled words while you work.
Proofing options – Provides a number of toggles to automatically format and proof check your document. Options include to Correct TWo INitial CApitals, Capitalize the first letter of sentences, Detect hyperlinks, as well as to create Automatic bulleted lists and Automatic numbered lists.
Dictionary lookup – List dictionaries for word lookup.
Author name – Customizes the author name and initial used when Track Changes is enabled.
Push notifications – Toggles whether or not to display notifications in the Android notification bar.
Push notifications sound – Toggles whether or not push notifications will also play a sound.
Quick access notification panel – Toggles whether or not to display the Quick access notification panel in the device's Notification drawer (available for Android 5 and higher).
Redeem Code – Use a code to unlock OfficeSuite Premium and take advantage of the full feature set of OfficeSuite.
Auto check for updates – Will verify that you're running the latest version of OfficeSuite.
Updates – Checks whether you're running the latest version of OfficeSuite.

Last sync displays when your settings were last synced with OfficeSuite Now. Tap to sync manually.