What a month for the Big 6! Whether cuts to energy efficiency measures, a green light for unabated coal burning, fracking tax breaks that lock in the UK's reliance on gas, or the multi-billion pound windfall due to companies like EDF and Centrica from an unchanged carbon floor price, the energy giants have won another round at the expense of ordinary people.
Meanwhile none of the fundamental structural problems crippling the UK's energy sector have been addressed, and households remain in the grip of the profit-hungry utilities. Energy boss Sam Laidlaw and sceptic Tory backbenchers may be patting themselves on the back after an autumn characterised by the rolling back of "green crap", but the impact of these measures on ordinary people should not be ignored.
So what's actually happened, and where do we now find ourselves?
Cuts to energy efficiency
In a move trailed to the point of tedium, the Chancellor cut energy efficiency measures in the Autumn Statement, thereby ensuring households use more power and the Big 6 maintain profits. This will add to bills over time and, according to some estimates, put thousands of jobs at risk. A most curious approach to tackling the cost of living crisis.
The Chancellor trumpeted long-term commitments to infrastructure funding in his Statement, but his action on the most critical piece of infrastructure we have – the buildings we live and work in – is short-termist to the point of foolishness.
A year from now we're likely to be in the same position as we are now – second only to Estonia when it comes to fuel poverty in Europe.
Attacking energy efficiency measures is the kind of knee-jerk, populist policy making that is costing the Conservatives votes. Polling out this week shows people want competent, clear-sighted political leadership as much as cheaper bills. Looked at in the round, the Autumn Statement fails both tests.
Osborne's wider attack on so-called "green taxes", as foreshadowed in Greenpeace's undercover investigation of last year, has undermined public trust in measures to tackle climate change, and undermined investor confidence in Britain's green energy sector, which will further drive up costs. When renewable energy company directors with money to spend sit in their offices in Denmark and see headlines that the UK media that the Prime Minister wishes to get rid of "green crap", they take note; they make decisions accordingly.
The "green tax" brouhaha is an attempt to cover up the Conservatives' wider and deeper failure to tackle the structural causes of high energy bills, including an over-reliance on gas; shoddy buildings; difficulties for new and green generators and suppliers entering the market; obstacles to local and community energy production, and the Big 6 oligopoly.
Energy Bill vote sanctions unabated coal for years to come
The Government this week voted through a significant loophole in the Energy Bill allowing high levels of coal burning at existing power stations to continue well into the next decade, just as new figures show 1,600 people die prematurely each year from coal burning in the UK. As well as risking very high greenhouse gas emissions and jeopardising investment in lower-carbon energy sources, the cost of Government's tacit support for coal will be paid in early deaths.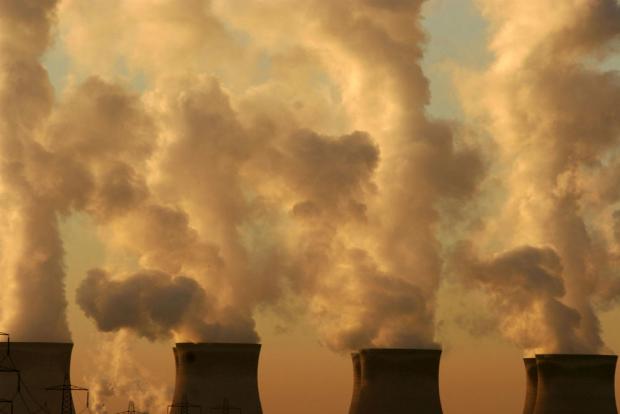 Carbon floor price – stays as is
The CFP is a fake green tax. Greenpeace has long said the Government should either spend it on green measures to lower bills, or axe it entirely. If the Coalition was serious about driving down pollution from coal stations (which the CFP purports but fails to do) it would not have voted against new pollution rules for the dirtiest coal fired power stations (see above).
Changes to onshore/ offshore wind and solar subsidies
The cuts to onshore wind and solar support schemes are actually quite good, because they show how quickly the costs of clean energy technologies are falling. Onshore wind farms will power our homes and factories more cheaply than new nuclear stations, and the same is expected of solar. Given the increasing affordability of these renewable energy sources, it's right Ministers should now put emphasis onto helping drive down the cost of offshore wind so that the UK can reap the rewards of new turbine factories and thousands of new jobs.
Fracking
The Coalition confirmed generous tax breaks for fracking in the Autumn Statement, despite the Environmental Audit Committee this week concluding that "fracking does not warrant subsidy through a favourable tax treatment". The drilling companies themselves and Cuadrilla chairman Lord Browne, concede UK shale won't lower energy bills.