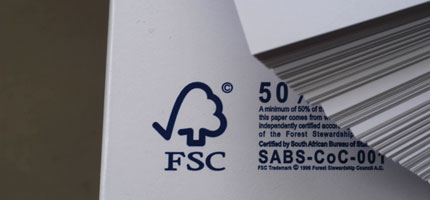 When the Markets Initiative started, Canada's publishing houses were largely sourcing virgin wood pulp from Canadian forests, with a high percentage from ancient forests. No publishers were consistently printing on recycled paper, no printers stocked ancient forest friendly (recycled/FSC certified) papers, and no such paper was being produced as a standard book sheet.
As a direct result of the initiative, 71 Canadian publishers - including Random House Canada and Penguin Canada - have made formal commitments to phase out ancient forest fibres from their publications over a three year period. This has created an unprecedented shift in demand. Today, 12 recycled papers have been developed for the Canadian market, all of which contain at least 60 percent post consumer waste.
Since 2000, the Markets Initiative has had several further major achievements:
Nine major Canadian book printers now stock ancient forest friendly papers
65 leading Canadian authors have pledged to support the campaign, including Margaret Atwood, Michael Ondaatje, Yann Martel and Alice Monro.
Moreover, last year, Raincoast Books, the Canadian co-publisher of Harry Potter, printed the Canadian edition of Harry Potter and the Order of the Phoenix on ancient forest friendly paper. By printing this book on 100% post consumer recycled paper, Raincoast Books made significant ecological savings including:
28,221 trees
45.4 million litres of water
The Markets Initiative is now broadening its campaign to encourage magazine publishers to go ancient forest friendly. To date, 34 Canadian magazine publishers, including Canadian Geographic, have made formal commitments to source ancient forest friendly paper.