Dirty, unsustainable tuna like Oriental and Pacific doesn't belong on Tesco shelves (for more about why that is, check out this story, or read on!)
Which has got a lot of people thinking. Where else does Oriental and Pacific not belong?
Well for one, it certainly doesn't belong hidden in other parts of the shop. Does it?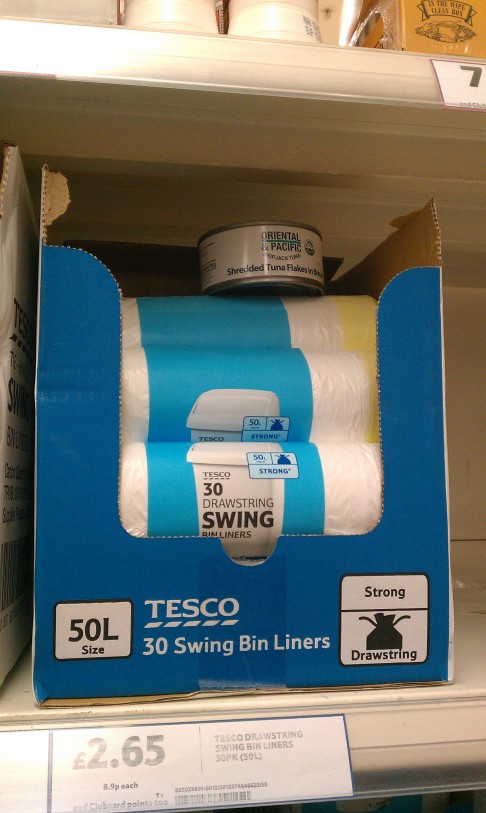 Fit for the bin? This creative re-shelver certainly thinks so!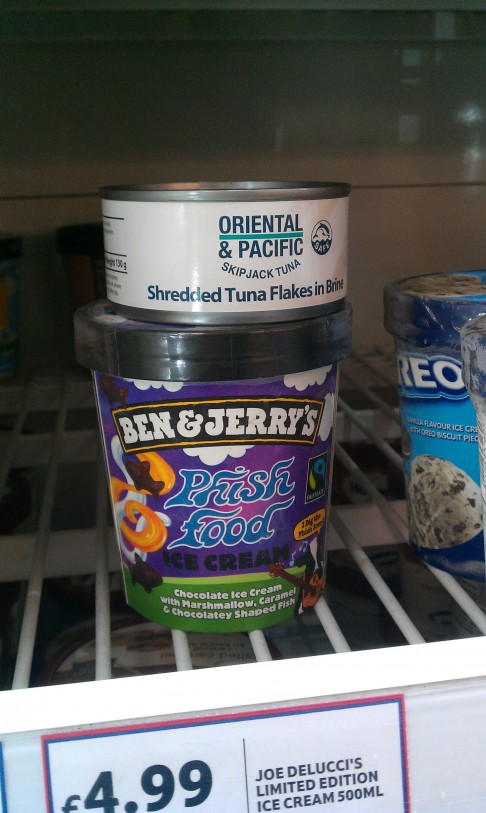 Pretty close, but it doesn't quite belong here either!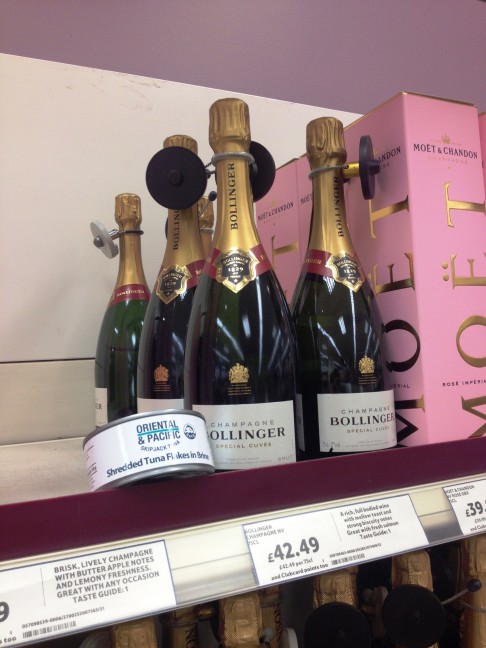 Fine dining maybe? Not if you don't like 'bycatch' of turtles, sharks, and rays.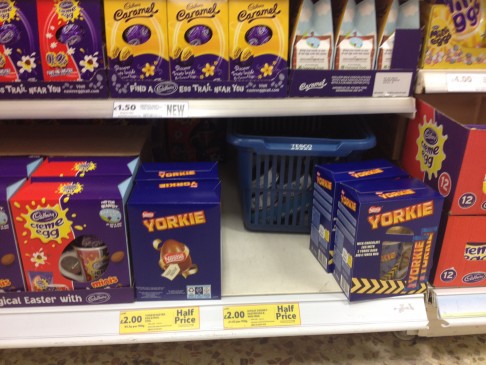 And certainly it seems a little unusual to find a basket, full of every tin of Oriental and Pacific tuna in the shop, hidden behind shelves of other goods.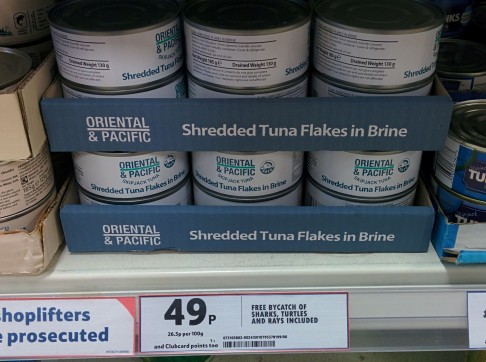 A little closer inspection of the tins on sale here shows something that's not quite right - what does that tag say?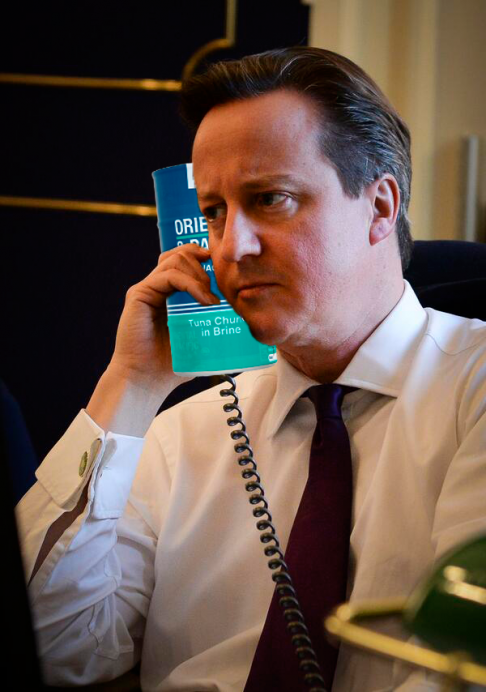 It's not just in Tesco either - there seems to be Oriental and Pacific in all kinds of places it shouldn't be!

Tesco have been pretty busy dealing with the 70,000 people who have told them to stop selling dirty tuna. No, not busy taking Oriental and Pacific off their shelves (yet). Instead, they've been perfecting the art of empty promises on Twitter. "We'll insist O&P makes similar commitment to a more sustainable fishing policy" is the line repeated over and over, to the thousands of complaints tweeted at them. But their customers are totally not buying it.
A promise to ask for a commitment is a starting point. But it's not nearly enough. Until Tesco insists that Oriental & Pacific go 100% pole and line or fish aggregation device-free by the end of 2014 (and the makers of O&P publicly agree), this tuna doesn't belong on their shelves.
As long as Oriental and Pacific stays on Tesco shelves, it's likely to keep showing up in all sort of other places that it shouldn't.
So check out this collection of the best pictures of Oriental and Pacific that's somewhere it shouldn't be - and submit your own to tuna.uk@greenpeace.org or @GreenpeaceUK. Oh, and don't forget you can find a map with many Tesco locations that sell Oriental and Pacific here. And here's a handy picture of an Oriental and Pacific tin that you might have fun playing around with!
Let's keep going until we have a solid commitment that truly protects our oceans!