Illegal fishing is a global problem. Between €9 - €23 billion is lost every year to illegal fishing and often as a result of international organised crime. Previously, imports of illegal fishing products into the EU were estimated at €1.1 billion. It is often linked to environmental crimes which damage marine habitats and animals, not to mention food insecurity in developing countries, human, drugs and arms trafficking, as well as forced labour on board fishing vessels.
Illegal fishing can happen anywhere and at anytime and last week there were two very interesting developments both at home and abroad.
Protected areas and inadequate fines
Firstly, a huge Dutch trawler has just been convicted for illegally fishing in a protected area off the coast of south west England. The Frank Bonefaas was found to have over £400,000 of illegal mackerel on board when inspected by the Royal Navy, yet were only required to pay just over £100,000 in fines and were allowed to keep the fish to sell on.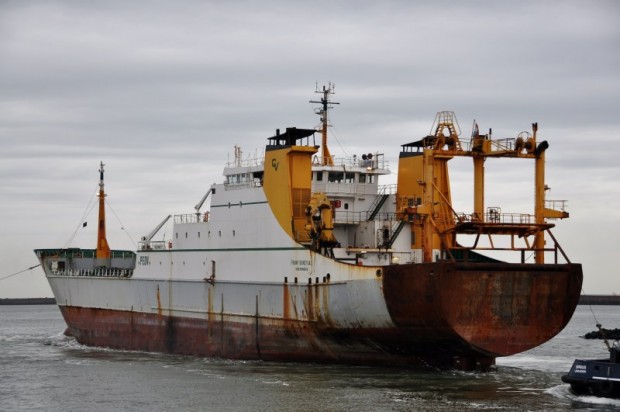 With the penalties so low, they are effectively just the costs of doing business and it's no surprise illegal fishing vessels can turn into repeat offenders. It literally pays to break the law.
Fines must be large enough to be a deterrent, market avenues must be closed down and vessels must be excluded from receiving fishing subsidies.
The Frank Bonefaas is part of the European Pelagic Freezer-Trawler Association (PFA). Five of its member vessels have been implicated in illegal fishing practices over the last 3 years. Several vessels of this association were denounced by Greenpeace in a recent exposé of some of the most destructive vessels in Europe.
Another member of the association is the Cornelis Vrolijk. It's the largest vessel in the UK fleet – and despite its UK flag, it's controlled by the same Dutch parent company as the Frank Bonefaas. A recent Greenpeace investigation exposed that it holds 23% of England's fishing quota alone.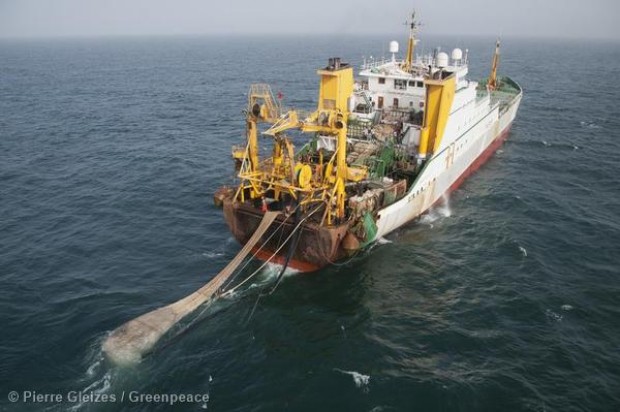 Taking action
This vessel is symbolic of what's gone wrong with the fishing quota system in the UK. It's why we're calling on MPs and parliamentary candidates to become Coastal Champions in the run up to the May General Election, and support prioritising local, low impact fishing vessels, because they currently don't have enough fishing quota to survive.
This means implementing the EU's new fishing laws, known as the common fisheries policy. Both the UK and other EU countries should be doing this alongside tackling illegal fishing and punishing the worst offenders, it's not either or. You can help support the campaign by signing the petition calling on your parliamentary candidates to lend their support.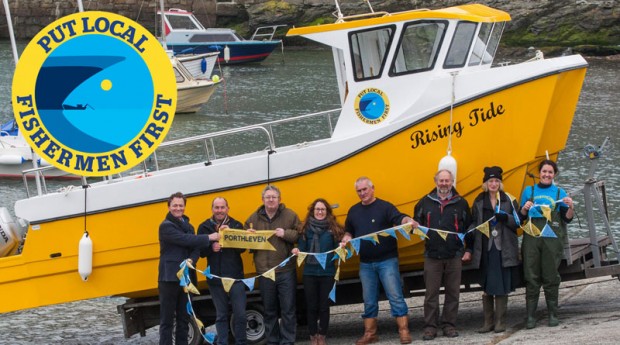 Problems with fish sustainability certifications
What's worrying, especially for consumers of fish, is that despite all this, the Frank Bonefaas and other vessels in the PFA have Marine Stewardship Council (MSC) sustainability certification for some fish species they catch. Consumers are perfectly likely to think that seafood products on supermarket shelves labelled with the MSC blue tick have not come from companies linked to illegal fishing. Sounds sensible right? Wrong.
The horrible truth is that fisheries are not required under the MSC standards to obey the law. I'll repeat that. It's not necessary for something to be fished legally for it to display their sustainability stamp.
Therefore it's up to responsible supermarkets and retailers to make sure they have (at a bare minimum) adopted a policy not to buy fish from companies or vessels linked to illegal fishing. And that they can fully trace the fish from net to shelf.
UK retailers should make sure they're not buying fish from such companies, because it's much harder for consumers to do so. It's also the reason why we maintain a vessel blacklist, which is a public database for retailers and suppliers to use to ensure the fish they source do not come from illegal fishing vessels or from companies involved in such activities.
Illegal fishing in Antarctic waters
Further abroad, the Spanish government has just launched 'Operation Sparrow' to investigate and crackdown on illegal fishing. Despite its humorous nod to everyone's favourite pirate from the Caribbean, the subject matter is anything but.
In the firing line is the notorious Spanish illegal fishing company Vidal Armadores, which Greenpeace exposed back in 2011. Finally, the Spanish government has taken action and raided their offices and closed them down. This comes after the company has racked up at least 11 fishing vessels arrests, 7 convictions, €3 million in fines and 3 confiscated vessels, since 1999.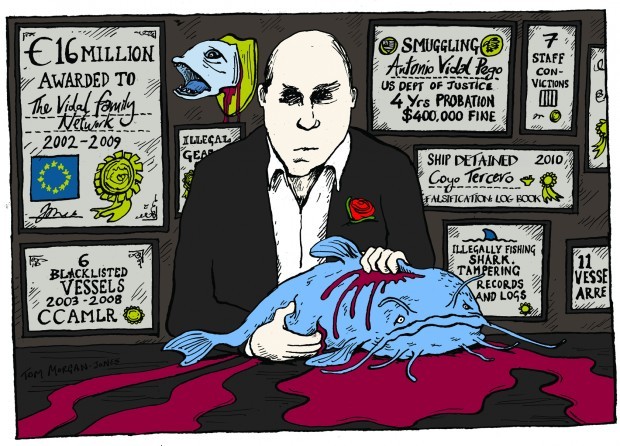 You can't have a history much worse than this, yet the companies in the Vidal network have been awarded around €16 million in fishing subsidies (that's taxpayer's money to you and me) by the EU and the Spanish government. We've all been funding them trashing the oceans.
The Spanish government's crackdown is now more urgent than ever, because Spanish companies (and very possibly the Vidals) are alleged of being behind the vessels (Kunlun, Songhua and Yongding) recently caught red handed fishing illegally in Antarctic waters in the Southern Ocean.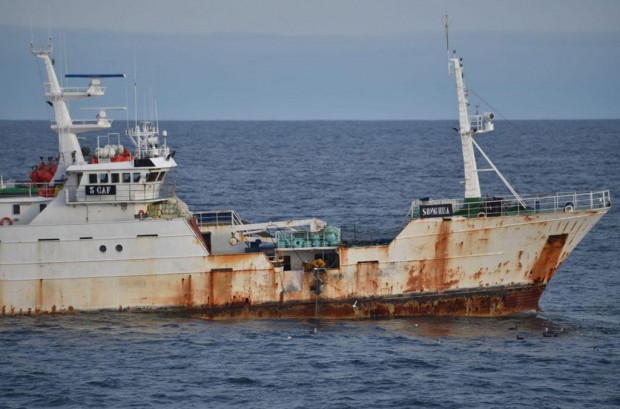 It's suspected that they're the same old vessels, just with another new country of registration and another new name. They were chased by the New Zealand authorities, Interpol got involved and they were denounced by the organisation that governs fishing in that part of the world (CCAMLR) on whose blacklist two of the fishing vessels are listed.
But none had the power to do much, so it's very good news that Spain is now on crackdown mode and has the power to impose sanctions. Finally the Vidal's – Spain's Black Pearl - might get the justice they deserve.