David Cameron may be gone but he still has a legacy - the Conservative Manifesto. It might not sound the most fun, but the pledges that the Conservatives made in the 2015 General Election still govern and guide their policies today, even with Theresa May now in charge.
Here are 5 key pledges the Government made in 2015 that they must remember and deliver on now:


1.On the polluted air we breathe, their manifesto said: "Our aim is for almost every car and van to be a zero emission vehicle by 2050 – and we will invest £500 million over the next five years to achieve it."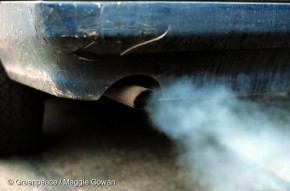 Although the government have upped this figure to £900 million, 2050 is way too late to combat the ever-growing problem of pollution caused by transport. Norway has committed to phasing out all fossil fuel cars by 2025. If we want to prevent thousands of people from dying prematurely, we should too.
The government has missed deadlines for submitting air quality plans and is being sued by Client Earth for failing to meet standards on air quality. We clearly need more dedicated action on air pollution, a phase out of diesel cars, and most importantly, a new Clean Air Act.
2.On our beloved forests they promised: "We will ensure that our public forests and woodland are kept in trust for the nation and plant another 11 million trees."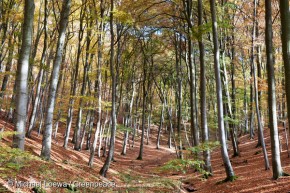 Trees help to counter climate change, improve air quality and increase biodiversity so this is a wonderful commitment. However, considering the government has only planted 640,000 trees since April 2015, they need to plant an average 2.5 million each year to meet this target. Better get their gardening gloves on!
3.Looking to our oceans and the creatures in them, they said: "We will create a 'Blue Belt' to protect precious marine habitats".
Despite the amazing announcement to protect more than a million square kilometres of ocean round the UK's overseas territories, closer to the British Isles progress is slower. They have introduced 23 Marine Conservation Zones (MCZs) and have another 23 in the pipeline. This is progress but it needs to continue apace with a third tranche of MCZs urgently needed to protect the UK's coastline.
4.On helping out small scale fishermen and sustainable fishing they said they will: "Defend our hard-won Common Fisheries Policy reforms".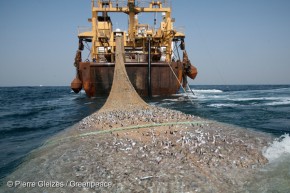 The government did really well when fighting for reforms to the Common Fisheries Policy at EU level. They made sure that fish were not discarded at sea, helped put sustainability at the heart of fishing and made it easier for member states to manage their fishing industry.
But now we've left the EU, they need to make sure they press ahead with implementing those reforms in a way that benefits fishers and the marine environment.
5. On energy they promised: "We will ensure that every home and business in the country has a Smart Meter by 2020"
Smart meters are set to make managing energy consumption much easier by showing you exactly how much energy you use and how much it costs. If the government want to meet this target, they have to fit over 26 million homes with smart meters. Right now, only 3 million homes have them. With 4 years and 23 million homes left to go, energy companies need to get a roll on.
The government have only been in power for 28 days, but we hope they don't forget the commitments they were elected for.
- Written in collaboration with Joey Jarrett