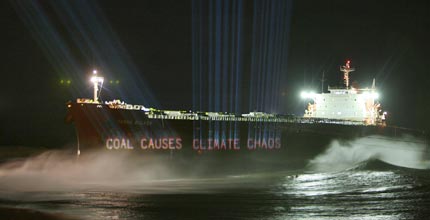 Over at our international office in Amsterdam, the web team have just published the June edition of their monthly round-up of images from the Greenpeace world. Being signed up to far too many internal email groups, I get to hear about what other offices are up to, but there's nothing quite like a striking image to make events in Bali or Belgium come alive.
There's a definite theme and, while there are snaps from GM protests in India and Czech volunteers rallying against US plans to build a military radar base, it's climate change activites that dominate. Like the image above, a coal tanker beached near Newcastle (that's the Australian one, not our own) provides the perfect opportunity to highlight the Australian government's love of black stuff. And here are a couple more favourites from this month's collection: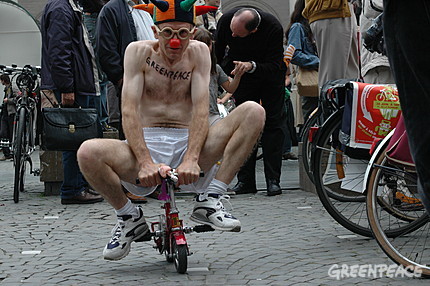 Encouraging the use of two wheels over four, our volunteers particpate in the "World Naked Bike Ride".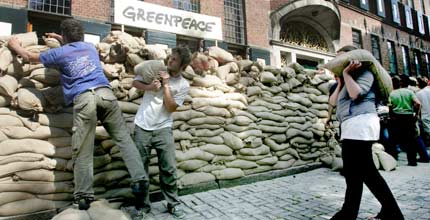 Activists and locals build a dyke around a government building in Groningen. Despite being seriously threatened by rising sea-levels caused by climate change, there are plans to build new polluting coal power plants in the area.