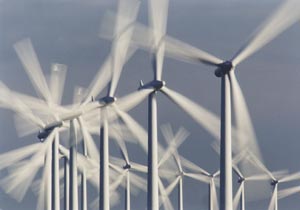 Offshore wind farm, oeresund
Today Greenpeace is taking the unusual step of publishing a leaked copy of a draft summary of a report detailing the future of UK energy policy.

The government is leaving the door open for a wave of dangerous new nuclear power stations across Britain, according to the confidential report, which is part of the government's Energy Review.

Timid targets for the generation of energy by renewable technology - like wind, wave and solar power - are also being set.