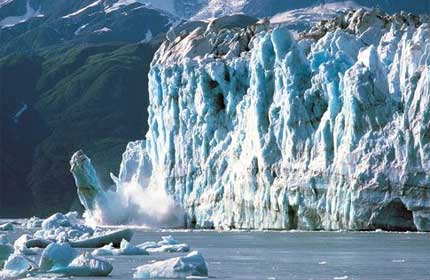 If a week is a long time in politics, then is two weeks long enough for world leaders to finally get to grips with the single biggest challenge we all face - limiting the effects of global climate change?
The answer has to be yes, if only because the consequences of any other outcome would be unthinkable. The start of the 2007 UN Climate Change Conference (otherwise known as COP 13) in Bali today coincides with alarming reports that the tropical belt that girdles the Earth's equator is expanding - pushing its boundaries out towards the poles at a rate not predicted by current computer models, which anticipated such developments only towards the end of this century.
Over the past 25 years the tropics have pushed poleward by 172 miles, meaning that over 8 million more square miles of the planet now have a tropical climate than in 1980. And in a nicely ironical twist, the scientists who made the discovery are from the country most responsible for global warming and least inclined to do anything about it - the US.
This is the biggest threat that civilisation has ever faced. It's happening faster than anticipated, and unless we act now to limit the damage, the effects are going to be extreme. So the message to our politicians has to be - the time for squabbling is over. You need to come together now with coordinated plans which will make deep cuts in emission levels of polluting greenhouse gases, and they must be fair and equitable so that all nations can buy-in, not distorted to benefit the developed world.
Without serious cuts in global warming pollution and a regulatory framework which can make them achievable, the future is likely to be more frightening and insecure than we can imagine. And it's no longer the dim and distant future we're talking about. Politicians are discovering that they are already into IMTO territory - "In My Term of Office". One government - in Australia - has already been thrown out partly because it consistently stonewalled on climate.
As we reported on Friday one previously major opponent of action - global corporations - are at long last viewing action against climate change as a growth opportunity and calling for legally-binding commitments. It's the secure framework they need to put big bucks into solutions, even if many companies have still to put their own house in order.
Two weeks is not a long time to turn around the juggernaut of decades of unfettered fossil-fuelled economic expansion, but those negotiating at COP 13 now now beyond reasonable doubt that dangerous climate change will be our new reality unless they act now. On the up side they also know that it is within our collective power to limit its worst effects if they act now. And just to help concentrate their minds, our governments also know that their citizens are demanding action, and that those who refuse to take that action will not be forgiven.
Get regular updates from COP 13 via the Bali blog.