It was Winston Churchill who famously said "Healthy citizens are the greatest asset any country can have." We couldn't agree more, that's why we scaled 15 of London's most iconic statues to crystallise the importance of air pollution in the hearts and minds of politicians.

40,000 lives are cut short by air pollution across the country, but David Cameron has the power to change things. Click here to demand action for clean air now!

London's air quality is one of the worst in Europe & that's why today's action took place in the capital. The next Mayor of London should make cleaning London's air one of their top priorities. If you live in London, click here to tweet the candidates for Mayor.

Below are some of the most spectacular photos from today's action. Check them out!

Lord Nelson
Is quoted as saying "Desperate affairs require desperate measures." Today over 30 activists took on the enormous challenge and scaled 15 statues across London.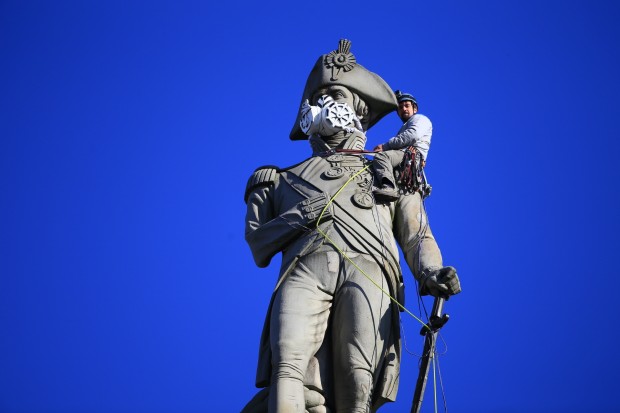 Eros
Eros is the Greek god of Love. Here's hoping today's action inspires David Cameron and the next Mayor of London start showing some love for clean air.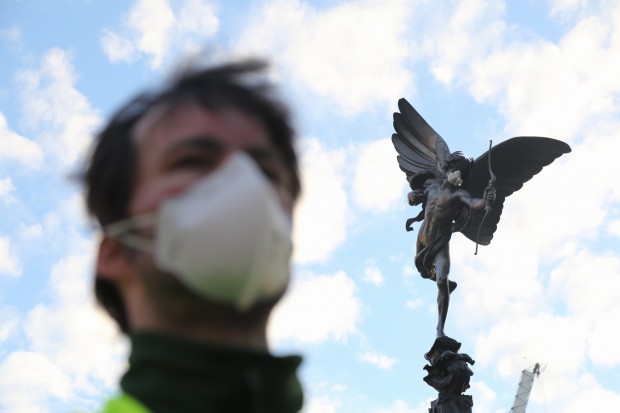 Queen Victoria
"We are not interested in the possibilities of defeat. They do not exist." Neither are we, current government proposals would mean we'd be beathing toxic air until 2025. We can't wait a decade before we start beathing clean air.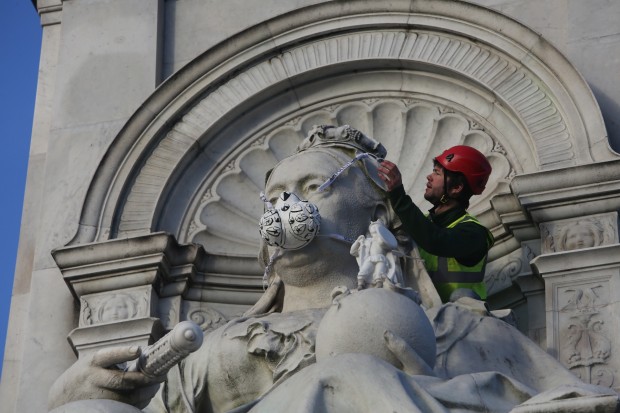 Thierry Henry
"Va va voom" As long as it's an electric va va voom.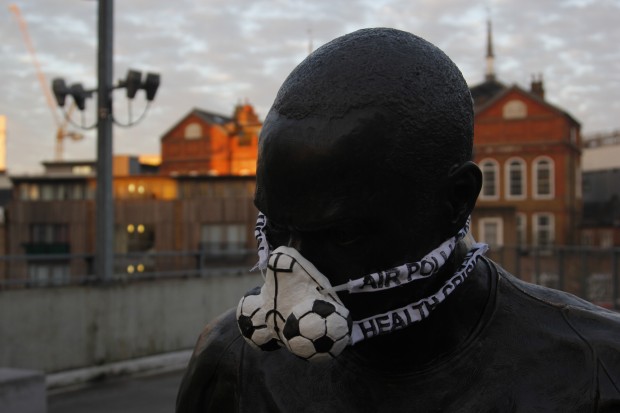 Oliver Cromwell
Oliver Cromwell once said "Necessity has no law." 8 activists were arrested for taking part in today's action.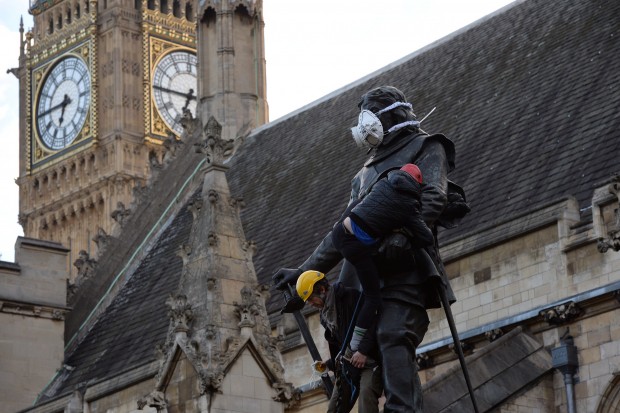 Boudica
This incredible statue is on Westminster Bridge.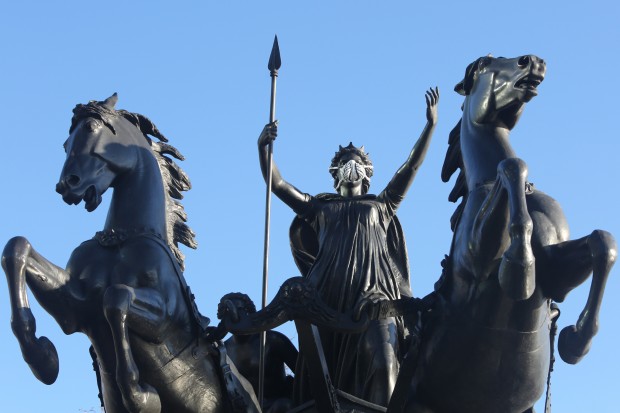 Sherlock Holmes
You don't have to be a detective to figure out air pollution levels are not getting better.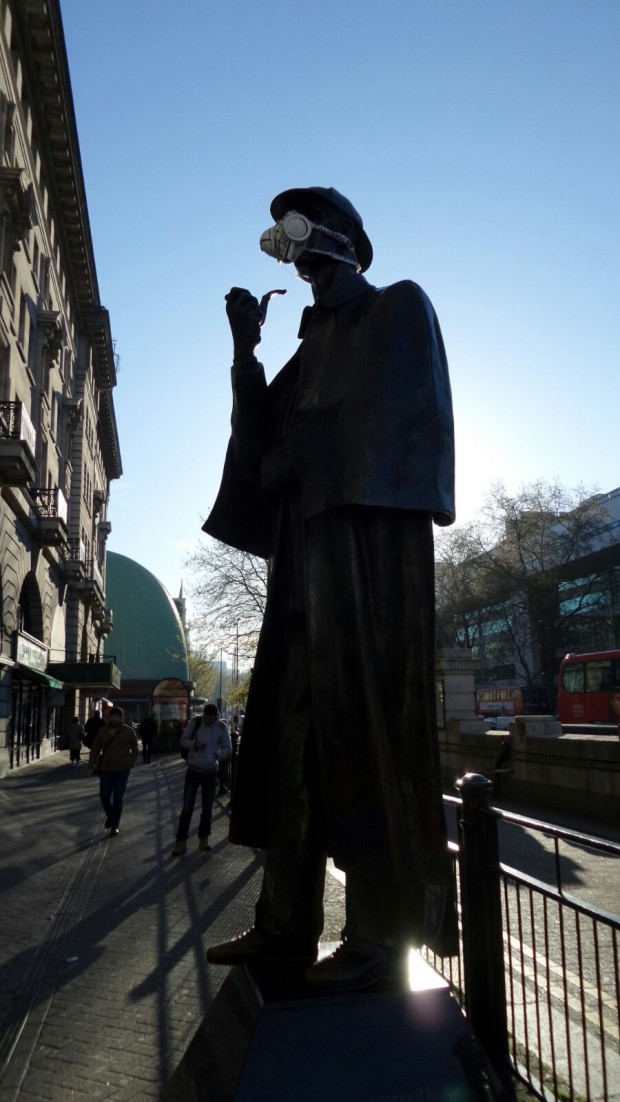 Isaac Newton
The world famous physicist sits outside the British Library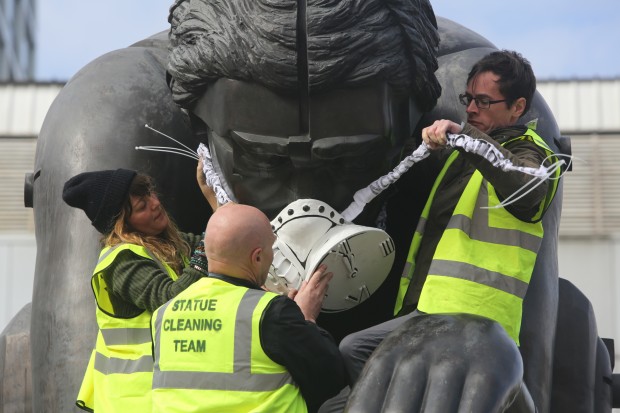 The Window Cleaner
What a sight! Just outside Edgware Road tube station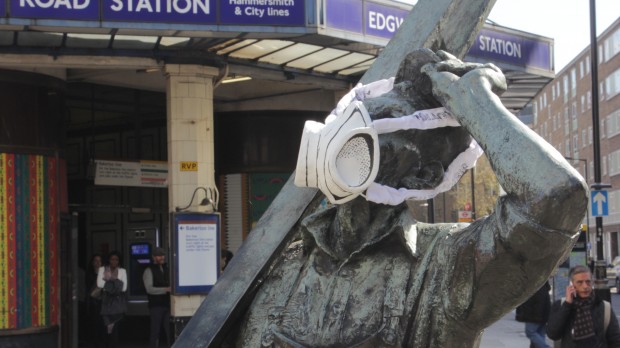 London Pride
On the iconic Southbank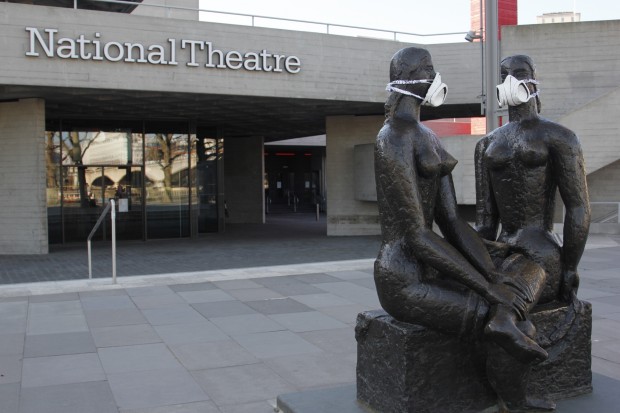 Achilles
"Plato is my friend; Aristotle is my friend, but my greatest friend is truth."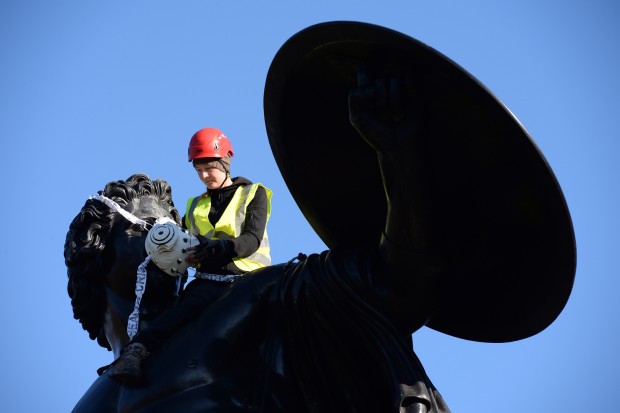 Brandon Flowers
"Are we human or are we Dancer?" This isn't a statue of The Killers front man.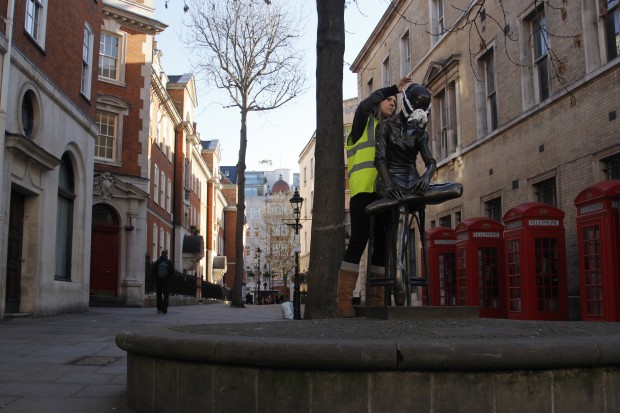 Dr Salters Daughter
Air pollution is harming children and the most vulnerable. That's why we want to create clean air zones in cities like London to protect people around schools and hospitals.