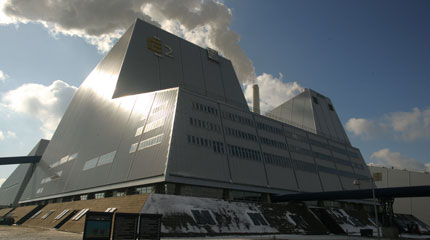 This combined heat and power plant in Denmark is up to 95 per cent efficient
To celebrate our launch of EfficienCity, we're starting a new, weekly column for all the closet energy geeks out there. Every week, we'll take an in-depth look at one of the technologies we feature in EfficienCity - tidal power, wave power, wind energy, combined heat and power, micro-hydro power, anaerobic digestion, biomass and the rest. We'll also be looking at issues like baseload and the regulatory context for decentralised energy.
So remember to check back each Wednesday and, if you have any suggestions for energy solutions to climate change you'd like to see us cover, just post a comment at the bottom of this page and we'll try to slot it in.