Ok Twitter friends, it's time to take action.
While Timo and Naz are out there hanging off Chevron's rig in the pod, stopping deepwater drilling, our politicians are out in Norway wrecking regional plans for a moratorium.
Yesterday we put out a message on Twitter, as soon as we heard from our German colleagues what was happening at the OSPAR conference: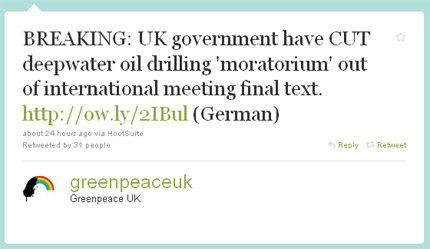 Next thing that happens is Richard Benyon, the Under-Secretary for the Environment tweeted this: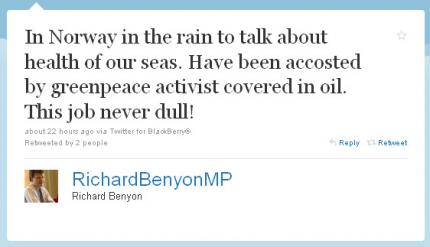 They accosted you Mr Benyon because you're scuppering an important initiative to stop deepwater drilling!