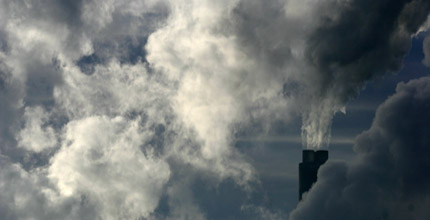 It doesn't take a rocket scientist to realise that building a load of new coal power plants probably isn't the brightest idea for the future of our planet, but it's nice when a rocket scientist comes out and says it.
The director of Nasa's Goddard Institute for Space Studies, Dr. James Hansen, has joined the debate on the UK's the new coal rush, and is writing to Gordon Brown to urge him to block plans to build up to eight new coal-fired power stations.
The story made the front page of today's Independent:

[Dr Hansen] said that coal presents the biggest challenge in the fight against climate change because governments around the world appear to be dead set on using it as a cheap and easy source of energy without thinking about the long-term consequences...
Gordon Brown, who supported the Bali agreement last week, needs to understand that his entire strategy on climate change will unravel if he ignores coal, Dr Hansen said. "If he doesn't understand this, then he doesn't yet get it," he said.
In his letter to the Prime Minister, Dr Hansen says that the energy departments of governments take it as a "God-given fact" that they can sanction the mining of all fossil fuels from the ground before moving on to other sources of energy.
If that is done for existing coal deposits, we would end up creating a different planet to the one that has nurtured the development of human civilisation over the past 10,000 years with a relatively stable climate, he added...
"It makes sense not to build new coal-fired power plants and it also makes sense to bulldoze those that we have already within the next few decades. That's when the science will tell us that we are close to the range of dangerous climate change," he said.

The decision on whether to approve plans to build a new coal plant at Kingsnorth in Kent will soon be landing on Brown's desk. Join Dr Hansen and urge Brown to say no to new coal.