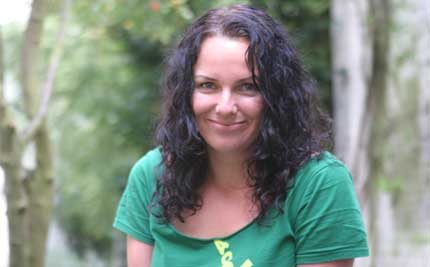 Emily volunteered with us before joining full-time
Thank you for your interest in volunteering for Greenpeace. There are two ways in which you can help us deliver our campaigns; by becoming an active supporter or by volunteering at our office in Islington, London.
We have various different departments here at Greenpeace UK; Marketing, Supporter Services, Outreach Team, Campaigns, Actions, Policy & Solutions, Media, Web Team, Publications, Finance, Human Resources, Reception and Information Systems - all of which occasionally need help from volunteers.
Voluntary opportunities range from helping with administrative tasks, mail outs, data entry, data analysis, translations, design and editing, research projects, assisting with events coordination, painting, sewing, carpentry, and many more. Length of opportunities can be anything from a few hours to 1 day to a year.
If you are interested in Volunteering in our office, please sign up to Greenwire and join the Volunteering at Greenpeace office group. Make sure you add as much information about your skills and experience as possible to your profile and keep it up to date. We will be using this information to identify suitable opportunities for you. As soon as a volunteer will be needed in our office, we will post an advert on Greenwire. If you have any questions, please give us a call on 020 7865 8207 or email at huk@greenpeace.org.