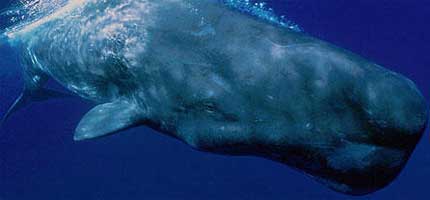 Marine reserves not only protect the ocean life within them - they help to sustain surrounding ecosystems and animals that pass through them - like whales
Ok, this might take some believing, but apparently outgoing US President George W Bush just made a major contribution to protecting the oceans.
Yesterday the man better known for threatening our entire planet's future by dragging his feet on climate change and paying less attention to environmental conservation than any US president in history, announced plans for three 'national monuments' to be created in the Pacific. A total of 505,775 square kilometres [195,280 square miles], containing some of the most ecologically-rich areas of the world's oceans, will be protected - creating the largest marine reserves in the world.